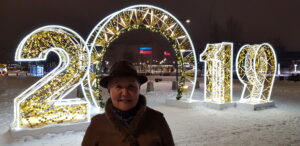 Dear friends!
I congratulate you on the New Year 2019 on my own behalf and on behalf of the Sanjarbek Daniyarov Foundation!
I wish you to stay healthy the next year and beyond!
I wish you all to achieve the most ambitious goals in the next year, to enjoy travelling, to read an interesting book, not forgetting to tell us about it, to dance when you want to dance, to sing when you want to sing, and enjoy life and do good deeds all year round!
---
What we do
THE FOUNDATION'S PROJECTS – THOSE THAT ARE ALREADY WORKING
---
---